After 15 years Google's search algorithm has been changed. It's not an update, it's not another Panda, it's a brand new algorithm!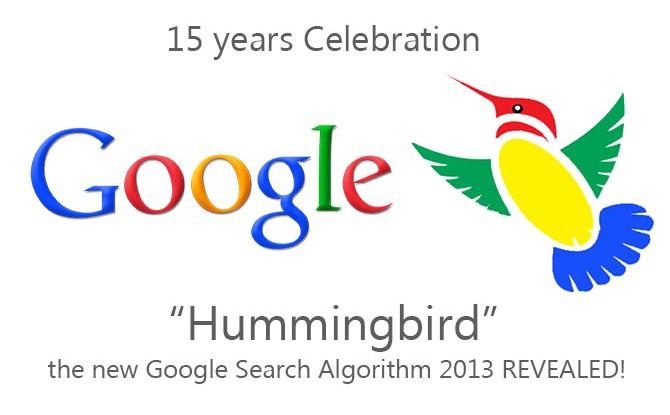 Whereas the old search algorithm tried to match instances of words in Google's index, Hummingbird tries to understand the meaning behind each search query.
HOORAY! Nothing much has really changed except Google trying to change the mindset.
Google has always had the same intention; to deliver the best results for a search query, so that the user is satisfied and informed. SEO's have crowed "content is king" and "you need fresh content" and "be relevant", and more recently, "social media……." advice to clients on how best to help their website and business achieve the best outcomes online.
Finally, the focus shifts from keywords and rankings to content and meaning which is what Google has been saying forever. All those updates over the years were an attempt to to rid the index of search manipulators and other predators who tried to game the system…. they prevailed, so  Google decided to replace the algorithm itself. If you've been doing the right thing all along, there's not much to worry about.
Ask yourself these 3 questions to see if you're in sync with Google's new thinking;
1. Content Quality: Is the content I am presenting to the user a thorough and comprehensive answer to their question/problem?
2. Look and Feel: Am I appealing to both the text/informational side of the searcher's brain and the visual side of the brain?
3. Site structure/Navigation: Have I made it easy for visitors to find content beyond the page they landed on?
Can you see there's nothing much new?
A static web site that never changes and/or self-serving advertising that doesn't engage users, will not do well in search results.
Fresh and non-promotional content that engages your audience and tells them what they want to know is the "new normal" on the web.
Check out Search Engine Land's Hummingbird  FAQ's